2022 Webinar Series Recordings & Resources
Thank you for joining us in our Creating the Ag Tech Ecosystem 2022 webinar series! If you participated in one of the webinars, we want to hear from you! Take three minutes and give us your feedback!
2022 RECORDINGS & CONTACTS
You can watch the whole series below! Feel free to share with those who may be interested. Each video is captioned. You can also view full transcripts for each webinar.
Creating an Ag Tech Ecosystem Through Trust, Technology Stewardship, and Local Adaptability
In order to create a sustainable ecosystem of technology, OpenTEAM is building trust with collaborators and technologies, improving interoperability among systems, and adapting tools for soil health practices locally. OpenTEAM has collectively designed the functional core and framework for transparency in our food system and laid the groundwork to accelerate future development that is responsive to the needs of end users. This framework is not theoretical – it is built and actively used by a diverse global network of farms, farmer networks and other organizations. 
Contact Information & Resources
Continual Improvement & Measurement in Soil Health
OpenTEAM is bridging science and technology to fill the gap between soil health testing protocols and the tech ecosystem we are building. For scientists to make data comparable from across the ecosystem, scientific protocols and methodologies must be standardized, efficient, and robust for a range of farm management practices. Through the design of shared technologies and methodologies, OpenTEAM is creating flexible and adaptable protocols for various research goals, management systems, climates, and regions. By developing more consistent field methods when soil testing and using various OpenTEAM tools, farmers and researchers can integrate and compare more data with each other. Watch this webinar to get an overview of this process, why creating consistent methodologies is necessary, and how it creates a technology ecosystem that is sustainable.
Contact Information & Resources
Data Interoperability & Architecture in Agriculture
The work that the OpenTEAM community is putting in today will go towards the creation and maintenance of an open, accessible agricultural technology ecosystem that would house a cloud-based computing infrastructure and shared software services to accelerate the rate of soil health discoveries and impact on the ground. By developing trust and creating interoperability, OpenTEAM can foster collaboration and use of this data in research and markets while enabling data sovereignty, security, and protection for farmers and ranchers. Sign up for this webinar to learn more about this technical architecture, development of interoperability and trust, and the importance of data sovereignty within the agricultural technology ecosystem we are building.
Contact Information & Resources
Applying Equity in Practice in Regenerative Agriculture
In 2021, OpenTEAM introduced an equity lens to the work that we do so that we can design a technology ecosystem that is more accessible, equitable, and universal for the diverse group of farmers and food companies that are a part of it. Creating a toolkit that is open source, interoperable, and free to use will open pathways for increased involvement from a wider scope of the agricultural community. Through a working group and a recent Collabathon series, OpenTEAM and its members are developing the knowledge necessary to implement these equity principles into practice in regenerative agriculture and the ecosystem we are building. Sign up for this webinar to learn about the equity principles and how they are being weaved into the agricultural technology ecosystem and toolkit that we are building.
Contact Information & Resources
Cultivating Community & Breaking Down Silos
One of the core functions of OpenTEAM is to convene farmers, ranchers, scientists, researchers, engineers, farm service providers, and food companies from across the global agricultural landscape to develop an interoperable technology ecosystem that serves each of their needs. Through pre-competitive partnerships across traditional boundaries, OpenTEAM is co-developing new approaches to collaboration and governance structures, both socially and digitally. In 2022, we will be creating new facilitation structures for community engagement with farmers and ranchers in support of an equitable agricultural technology ecosystem. Sign up for this webinar to learn how OpenTEAM functions as a convener and what structures are being created or are already in place to build broader collaboration efforts across the ecosystem. 
Contact Information & Resources
Leah Puro, Wolfe's Neck Center/OpenTEAM, leah@openteam.community 
Sara Letton, California Association of Resource Conservation Districts (CARCD), sara-letton@carcd.org
Aaron Brodeur, Terran Collective / Hylo, aaron@terran.io
Rebecca Harman, Regen Network, rebecca@regen.network 
Revathi Kollegala, Regen Foundation, revathi@regen.foundation
Greg Austic, Our Sci, greg@our-sci.net
Andrew Hicks, Panelist
Andrew Hicks is a Senior Program Manager at Digital Green. They work with government agencies and farmer organizations, primarily in the global south, to design and implement digital solutions for farmers and extension systems. His role is to support our work in Ethiopia and Kenya and our global roll out of FarmStack, an open-source software tool which enables the secure exchange of data across the agricultural ecosystem.
Michael Stenta, Panelist
Michael is working to build farmOS, an open source record keeping and data management system for farmers, ranchers, and agricultural scientists. He developed the vision for farmOS while working simultaneously as a farm apprentice and a web developer, and has since lead the farmOS code and community development efforts in an open and transparent way. Michael works closely with farmers, organizations, and universities including Cornell, the University of Vermont, the Pennsylvania Association for Sustainable Agriculture (PASA), the Northeast Organic Farming Association (NOFA), and the United States Forest Service. He hosts monthly community calls over the internet to inform the direction of the project, and helped to organize the first annual GOAT Conference (Gathering for Open Agricultural Technology) in Spring 2018, which aims to bring together members of the growing open source community around farm tools, software, data, and research. His process is rooted in direct experience working on and with farms around the country, both in the soil and in computer code.
Rikin Gandhi, Panelist
Rikin Gandhi is co-founder of Digital Green, a global development organization that empowers smallholder farmers to lift themselves out of poverty by harnessing the collective power of digital technology and grassroots-level partnerships. Rikin began his career at Oracle, where he received patents for linguistic search algorithms that he helped develop. Later he joined Microsoft Research's Technology for Emerging Markets team in India, where he researched ways to amplify the effectiveness of agricultural development globally. Digital Green uses peer-to-peer farming videos to increase the efficiency of agricultural extension services and a shared logistics to market service to boost farmer incomes. Digital Green is now building FarmStack as an open platform to enable the 2.5 million smallholder farmers across Sub-Saharan Africa and South Asia that it works with to control and share their own data with support from the Bill & Melinda Gates Foundation, Walmart Foundation, and others. Rikin has a bachelor's in computer science from Carnegie Mellon University, a master's in aeronautical and astronautical engineering from MIT, and is a licensed private pilot.
Steve Francis, Moderator
Steve Francis is Project Director for Terraso at Tech Matters, a Silicon Valley based nonprofit organization with a mission to identify leverage points where technology can help hundreds of social sector organizations collaborate around solving a common social problem. Tech Matters works hand-in-hand with social change visionaries to build tech solutions needed for real systems change, to create large-scale, positive impact. Terraso is a set of software services and applications curated by Tech Matters for community leaders seeking to organize, fund, and execute sustainable development projects within their ecosystem. Terraso is part of the 1000 Landscapes for 1 Billion People initiative. Steve has had a 30-year career ranging from hands-on software engineer to public company CEO. He has substantial experience in organizing teams and attacking new opportunities and markets while ensuring a balance between specific tasks and the "bigger picture" of a successful outcome. After consulting for three years on various projects, he joined Tech Matters in late 2019.
Jane Kuhn, Panelist
Jane Kuhn has been working at Stonyfield Organic throughout her tenure in graduate school. She is focused on executing Stonyfield's agricultural strategy for reducing GHG emissions, with a specific focus on soil health, renewable energy and manure management. Jane works with the dairy farmers in Stonyfield's direct supply towards achieving these goals. In particular, she has managed the OpenTEAM pilot group of dairy farms throughout its first two years, establishing programming and metrics for tracking and improving soil health over time. Earlier in her career, Jane spent 10 seasons farming fruits and vegetables before returning to graduate school; she recently completed her MBA in Sustainable Solutions and is passionate about leveraging food & ag businesses as catalysts for the advancement of an ecologically sound and socially just food system.
Rebecca Harman, Panelist
Rebecca is the Land Steward Program Manager for Regen Network. She has worked as a farmer, researcher, and conservationist in Texas, Tennessee, and Haiti. An advocate for soil and wildlife conservation, she wants to see climate change and ecological degradation addressed through innovation and collaboration. She holds a M.S. in Soil Science. She works closely with OpenTEAM on creating open source, user-governed infrastructure and creating pathways to participation on Regen Network, an ecological blockchain.
Sara Letton, Moderator
Sara is the Agriculture and Soil Health Program Manager at the California Association of Resource Conservation Districts. Her work and passion is in building climate resilience in the agricultural sector by scaling the implementation of conservation practices on California farms and ranches. She has worked in conservation easements, science teaching, and international development. She has a master's in environmental science with a focus on climate change. Sara is coordinating a collaborative effort among California agricultural agencies and organizations known as the California Farm Demonstration Network, and is working with OpenTEAM to develop a companion webtool for farmers, ranchers and technical assistance providers.
Greg Austic, Panelist
Greg is a open technology advocate and cofounder of Our Sci LLC. Our goal is to support community research with software, hardware, and training. We believe the future of research will come from communities of practice and participatory science. We make SurveyStack and SoilStack to collect data, develop share protocols, and to easily share data. We've also built a handheld reflectometer and other low-cost tools for communities as well. We lead the Research Farm Roadmap sub-project within OpenTEAM with the goal of enabling every farm to be a research farm.
Charlotte Mondale, Panelist
Charlotte is a graduate student at Tufts Friedman School and has been working as the research intern with OpenTEAM since June. She has focused on supporting hubs and developing field methodologies for soil health monitoring. As a student, Charlotte has been interested in the relationships that comprise our food system, and pathways towards increased sustainability and equity, with an emphasis on science-based evaluation.
Aislinn Pearson, Moderator
Aislinn has a PhD in Applied Ecology, and is currently working as a Product Owner at Rothamsted Research, where she supports the implementation of FarmOS across a group of four different research farms in the UK. Aislinn is working with FarmOS and OpenTEAM to help develop quick forms suited to UK agricultural requirements and regulations, as well as helping to design an experiment module for FarmOS which allows users to capture experiment metadata and record management actions against plot experiments. She also has experience working with OurSCI to develop standardised data collection protocols for the experiments at Rothamsted, including designing data collection forms which integrate with, and pull data from, FarmOS.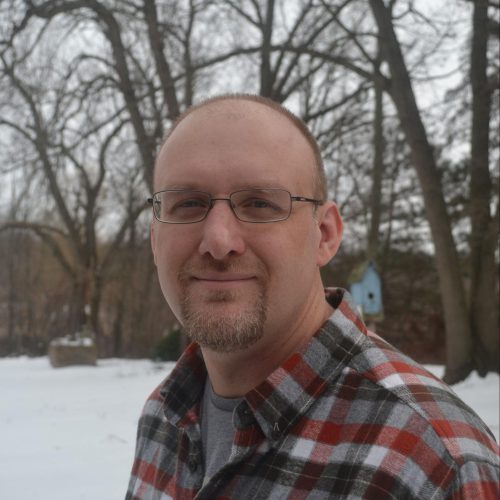 Dan TerAvest, Panelist
Dan is a co-founder of Our Sci, LLC and has a PhD in Soil Science. He is experienced in bridging the divide between tool development and user experience, coordinating between technical and user teams to develop appropriate tools and methods. Dan and the Our Sci team are actively working with the OpenTEAM community to build question set libraries. These libraries support the development of standardised data collection protocols and lay the groundwork for the data interoperability needed to deploy the "Farmers Coffee Shop" a peer-to-peer benchmarking tool that will be available in 2022.
Revathi Kollegala, Panelist
Revathi is an ethical technologist passionate about building empowering equitable technological systems. As the Executive Director of Regen Foundation, she leads the effort to include land stewards in Regen Network and distribute enDAOments so they can co-own an equitable global ecological financing system. Leading the CIFAR Solutions Network for responsible AI systems, she works with SEWA Federation to equitable AI systems for indigenous grassroots women agricultural collectives and is passionate about making digital systems accessible to land stewards.
Patrick Lawrence, Panelist
Patrick is a technical consultant to the Cool Farm Alliance and Sustainable Food Lab, and also runs an agricultural sustainability consulting business, Repliculture LLC. With a PhD in agroecology, Patrick is focused on the intersection between soil science, agronomy, modeling, and technology. Over the last ten years, Patrick has worked with farmers and researchers to understand and manage spatial variability in farming systems, with a special emphasis on soil carbon and nutrient cycling. His current work is focused on modeling carbon dynamics in perennial cropping systems and collaborating with OpenTEAM to develop consensus around soil carbon measurement and technology interoperability.
Shaylan Kolodney, Panelist
Shaylan is the research coordinator and a livestock hand at Caney Fork Farms, an OpenTEAM hub farm in middle Tennessee using regenerative agricultural practices. Before working at Caney Fork, she was part of a research team working on a national-scale soil carbon inventory and analysis project called The Soil Inventory Project (tSIP). Now, as the research coordinator, tracking soil carbon within the regenerative agricultural system is central to her work. She is an active participant in OpenTEAM and uses the suite of technologies OpenTEAM offers as she helps continue to build the research program at Caney Fork Farms.
Chelsea Carey, Panelist
As Working Lands Research Director and Principal Soil Ecologist at Point Blue Conservation Science, Chelsea Carey develops and leads priority research projects and partnerships that will help inform rangeland management across California. She helps oversee their partnership with TomKat Ranch, and works to leverage their Rangeland Monitoring Network plant and soil datasets. Her research generally focuses on characterizing soil properties that are relevant to rangeland soil health and climate change mitigation, determining how management influences these properties across space and time, and identifying ways that explicit consideration of the soil can improve success of conservation practices like riparian restoration.
Andrew Lentz, Panelist
As ESMC's Policy Director, Andrew develops the consortium's strategic national policy plan to support and align with ESMC's mission, vision, and national program buildout. Andrew has over a decade of experience in the nation's capital, serving in roles in the public and private sectors, including at the U.S. Department of Agriculture's Foreign Agricultural Service (FAS). Andrew came to ESMC from Deloitte where he served as a Senior Lead in the firm's Policy & Government Relations office. Prior to his work at Deloitte, Andrew spent over seven years at FAS where he supported international agricultural capacity building and development projects in Iraq, Afghanistan, and throughout Africa. He has also held positions in the U.S. House of Representatives and at a national political party. Andrew brings knowledge of the legislative and political processes of developing public policy to ESMC and excels at stakeholder management, government relations, and corporate affairs. He earned an MBA and an MA in Government from Johns Hopkins University and received his bachelor's in Political Science from Villanova University. Andrew was born and raised in downtown Chicago and currently lives in Washington, DC.
Vineet Singh, Panelist
Vineet Singh is a platform architect of FarmStack at Digital Green. FarmStack is an open source data integration tool with emphasis on data governance. FarmStack allows data providers and consumers to configure data applications and constrains the usage of data to the specific application through usage policies. The genesis of FarmStack lies in the prior work of Digital Green with government partners and farmers wherein the lack of farmer profile restricted the last mile delivery of farm specific solutions. In his current role, he works with the engineering team to build FarmStack and lead product development efforts including formulating data centric use cases with various organisations in different geographies. The organisations include state agriculture department, agriculture research organisations and agri tech companies looking to extend their program reach.
Jessica Chiartas, Panelist
Jessica Chiartas is a PhD candidate in Soils & Biogeochemistry at the University of California, Davis. Her research focuses on the long-term impacts of agriculture on soil carbon and overall soil health with a unique focus on carbon at depth. She is interested in better understanding soil health/regenerative ag practices on a soil type, cropping system, climate specific basis, as well as the standardization of metrics and methodologies for use in policy initiatives, economic markets, and other incentive programs. She serves on the Soil Science Society of America Science Policy Committee, the North Coast Soil Health Hub Advisory Board, and the ROC Soil Health Advisory Committee. She is a partner member of the California Farm Demonstration Network, which brings together California Department of Food and Ag, UC Davis, UC Cooperative Extension, UC Ag and Natural Resources, Natural Resource Conservation Service, Resource Conservation Districts, and Farm Bureau to create a farmer-to-farmer network of discovery, support, and knowledge/information sharing. She is also currently working in collaboration with NRCS to develop a website, a series of short videos and educational resources that highlight the connection between soil and life.
Aaron Brodeur, Panelist
Aaron is an interface and systems designer, artist, musician, builder, and entrepreneur. His work in technology building social apps, sales systems, satellite solar design tools, distributed governance tools, nationwide activism platforms and product designs has touched millions. He is dedicated to designing systems and tools for resilience and thriving in an uncertain future. He experiments with building closed-loop products with lighting business Alchemica.
Ankita Raturi, Moderator
Ankita Raturi is an assistant professor at Purdue University, where she runs the Agricultural Informatics Lab(link is external), focused on human-centered design, information modeling, and software engineering, for increased resilience in food and agricultural systems. Ankita's current work includes: the development of modular, open source, decision support tools (e.g., for cover cropping); designing a reconfigurable data pipeline for on-farm participatory research; data science for autonomous and precision agriculture; and information modeling for the development of domain-relevant data services (e.g., for agronomic plant data); and information management and design for diversified farming systems. She is also kickstarting work that seeks to support farmers, eaters, and local food advocates through informatics for community food resilience(link is external), in times of pandemic and beyond.
Patti Schaar, Panelist
As BlüShift Strategy's key thought-partner, Patti is adept at uncovering hidden truths and developing strategic plans that produce growth and drive fundamental change. Throughout her career, clients have looked to Patti as their trusted advisor along their entire journey as leaders. Patti's consulting and in-house background spans industries ranging from Automotive to Agriculture, Education to Nuclear Non-proliferation and functions from Strategy to Finance, HR to Operations. After successfully improving profitability through process optimization at Owens Corning, NAC International, and GE, Patti transitioned to strategic management consulting at McKinsey & Company. While at McKinsey, Patti managed multiple engagements identifying and implementing supply chain, purchasing, pricing, and post-merger management initiatives at multi-billion dollar enterprises in the health care, electronics, steel, and paper and pulp industries.